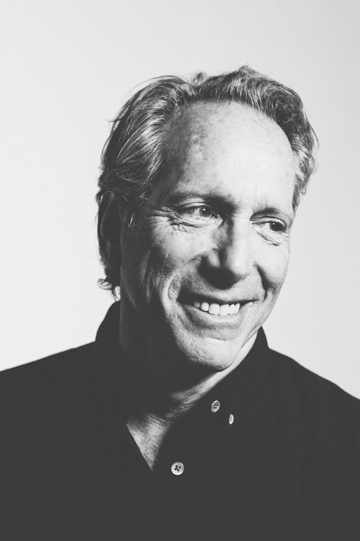 Mitchell Kriegman is the author of Being Audrey Hepburn, and an upcoming novel due out in late 2015 called Things I Can't Explain — a modern day sequel to his groundbreaking cult classic 90s Nickelodeon show, Clarissa Explains it All.
Mitchell was also the executive story editor of the original Ren and Stimpy. Rugrats, Doug and Rocko's Modern Life. He created and won four Emmy's for his work on other childrens' classics such as Bear in the Big Blue House, Book of Pooh and It's a Big Big World. Besides writing original screenplays for Rogue, Universal, Disney, Columbia Pictures and others, his short stories have been published in The New Yorker, the National Lampoon, Glamour, New York Press and Harper's Bazaar.
Before joining the team of SNL as a filmmaker, performer and writer, Mitchell began his career performing "An Evening of Stories and Tricks You Won't See Anywhere" and other original performance art at the New York Dance Theater Workshop, The Kitchen, Franklin Furnace and more. His video works are part of The Museum of Broadcasting, Whitney Museum, and London Institute among others.
Mitchell Kriegman's speaking engagements are handled through the Macmillan Speakers Bureau. You can find a full list of his talks here.
Please contact us if you are interested in hosting a bookstore, book club event or other in the Santa Barbara or L.A. area.
Download Press Kit
Book Mitchell Kriegman
- Macmillian Speakers Bureau